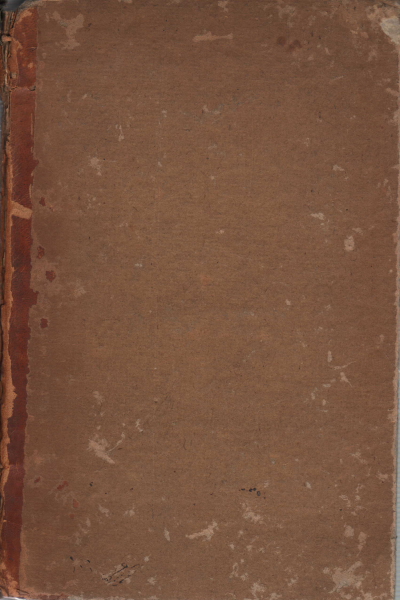 Product Details
Author: Henry Grey Macnab
Publisher: Treuttel et Wurtz
Place of printing: Paris
Year of publication:
Product Condition:
Half leather binding in good conditions: titles and decorations in gold at the backstroke, backstroke with failings both at the top and the bottom and cut the hinges. With portrait frontispiece removed, torn page before the dedication, burnished leaves and blooms with clear
Pages: (34), 76, X, 224, (12)
Format: In the sixteenth
Dimensions (cm):
Height: 20
Width: 13

Additional Information
Description:
With a frontispiece portrait of the Duke of Kent, to whom Macnab, court physician, dedicates the work released on his orders, and two views of New Lanark. French translation by André Daniel Laffon de Ladebat, of this interesting work in which he gives an account of the ideas and accomplishments of Robert Owen, English Socialist theories precursor, in favour of the emerging working class. The translated text is preceded by an extensive Preface by the translator, politician, philanthropist and abolitionist French, he engaged in the Organization of experimental farms in the countryside of France.
Product availability
Immediate availability
Ready for delivery within 2 working days from ordering the product.
Alternative proposals
It could also interest you